This is a showcase of all the brand new articles I've created here, grouped by topic.
I've also included brand new categories which I populated. (Lastly, for completeness sake, are redirects and replacement categories.)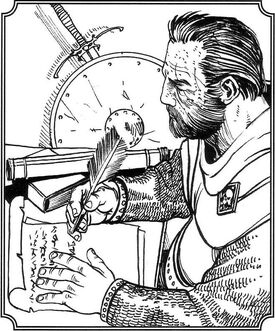 Characters
New character articles are obviously my strong point at this project. Characters are the biggest draw for visitors so our article variety should be wide-ranging and encyclopedic.
Black Company members
Historical (before Croaker)
First named in: The Black Company
First named in: Port of Shadows
First named in: Shadows Linger
First named in: "Shaggy Dog Bridge" & "Bone Eaters"
First named in: The Silver Spike
First named in: Shadow Games
First named in: Bleak Seasons
First named in: She Is the Darkness
First named in: Water Sleeps
First named in: Soldiers Live
Imperials
Taken
The Rebel
from Juniper
Bomanz flashback narrative
Taglians
Nyueng Bao
Stranglers
File of Nine
Voroshk
All others
Locations
I also enjoy writing location articles here. I take a bit of pride when it comes to including information that is indirectly or obliquely available about a location in the novels.
Organizations
Roles & titles
Objects
Battles, wars, events
Perhaps my favorite articles to write. More to come!
Languages
Real world people and topics
Religion topics
Miscellaneous
Categories (new)
The categories here did not exist on the wiki until I created and populated them. Contrast this to the "Replacement categories" section below.
Character categories
Location categories
Event / other categories
Image categories
Project namespace (policy pages, etc.)
(Redirects)
Talk to someone about a book you both read years ago, and you'll probably recall entirely different details. I'll never know until it's too late what people come to this project and search for in the search bar. For this reason, I'm persuaded redirects are valuable aids in keeping visitors interested. I recalled the term "afanc" from more than 17 years ago, and I would be let down if a search for that word here produced no results as a new visitor. Below are the redirects I've created to fulfill this purpose:
(Replacement categories)
I claim no credit whatsoever for the categories below. Other contributors created them, I simply renamed them to normalize punctuation or to correspond to naming conventions: