Jan Patrik Krasny is an artist whose artwork appeared on the covers of three Czech and three Spanish translations of the Black Company series. He has the unique distinction of being a cover artist who has created both original art (the Czech editions) and licensed unrelated art (the Spanish editions) for covers in this series.
Krasny's art for the Czech editions of The Black Company, Shadows Linger, and The White Rose were original works commissioned by the publisher, Brokilon, specifically for the Black Company.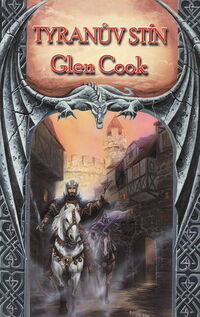 Krasny's artworks shown below – which appear on covers of the Spanish editions published by La Factoría de Ideas – were not commissioned specifically for the Black Company series. Rather, they had all originally appeared on prior, unrelated novels and were selected afterward for the Black Company via licensing arrangements. As such, these fantasy-themed illustrations do not depict any specific scenes from the series.
In addition to the covers of Dreams of Steel, Bleak Seasons, and Water Sleeps, his cover art for the latter two novels reappeared on the Spanish e-book omnibus of the combined Books of Glittering Stone – Saga la piedra reluciente – by the same publisher, also shown below.
Books of Glittering Stone omnibus
[
edit
|
edit source
]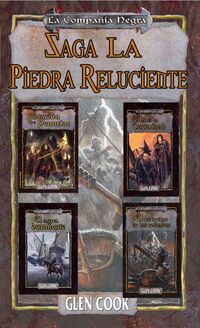 Community content is available under
CC-BY-SA
unless otherwise noted.