For the paperback, see: The Books of the South
The Books of the South comprise the second of three story arcs of the Black Company series. The cycle is comprised of the books Shadow Games and Dreams of Steel, with the The Silver Spike included alongside them in published omnibuses.
The first two novels describe the adventures of the Black Company after their departure from the Lady's Empire as they journey through the southern continent in search of Khatovar. The Silver Spike – which is not narrated by a Black Company Annalist – describes the lives of characters like Darling, Raven, and Case, who remained behind in the northern continent after the Battle of the Barrowland.
The following omnibuses encompass the Books of the South. They are grouped by languages; the languages with the earliest publications are listed first.
The first omnibus of the Books of the South in any language was the Science Fiction Book Club's English-language hardcover. Released in 2002, it was available only to SFBC members. It received very limited distribution and is no longer in print:

The next English-language omnibus is still in print from Tor Books and is widely available in e-book format: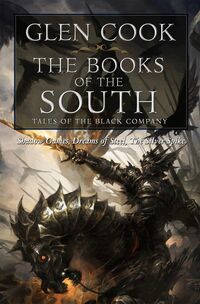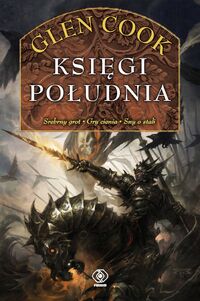 Community content is available under
CC-BY-SA
unless otherwise noted.