The Books of the North comprise the first of three story arcs of the Black Company series. There are three books included in this cycle:
The Black Company (May 1984)
Shadows Linger (October 1984)
The White Rose (April 1985)
This story arc describes the adventures of the Black Company as they enter the service of the Lady and her Empire. Chapter 1 ("Legate") of the first novel takes place on the northern coast of the southern continent; all other events of the Books of the North take place in the northern continent.
The Books of the North are followed by the Books of the South and then the 4 Books of Glittering Stone. The interquel Port of Shadows (2018), which was published almost 35 years after the Books of the North, chronologically takes place during the six-year gap between The Black Company and Shadows Linger. While Port takes place during the same time frame of the Books of the North, it is not listed as one because of the publication history and because it is a "lost history" narrative which describes forgotten events.
The following omnibuses and boxed sets encompass the three Books of the North. They are grouped by languages; the languages with the earliest publications are listed first. Not listed below is the digital compendium Annals of the Black Company, which also includes the Books of the South and of Glittering Stone.
The first omnibus of the Books of the North in any language was the Science Fiction Book Club's English-language hardcover. First released in 1986 and later reprinted in 2000, it was available only to SFBC members. It received very limited distribution and is no longer in print: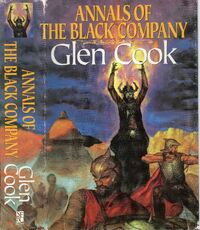 The next English-language omnibus is still in print from Tor Books and is widely available in e-book format: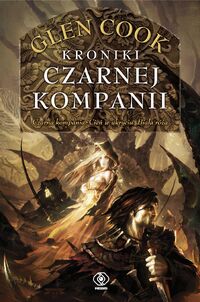 Community content is available under
CC-BY-SA
unless otherwise noted.